If you want to serve something besides turkey this year, these Thanksgiving dinner ideas are just for you! Whether you prefer beef, pork, chicken, or a Thanksgiving ham, these turkey alternatives will still impress guests.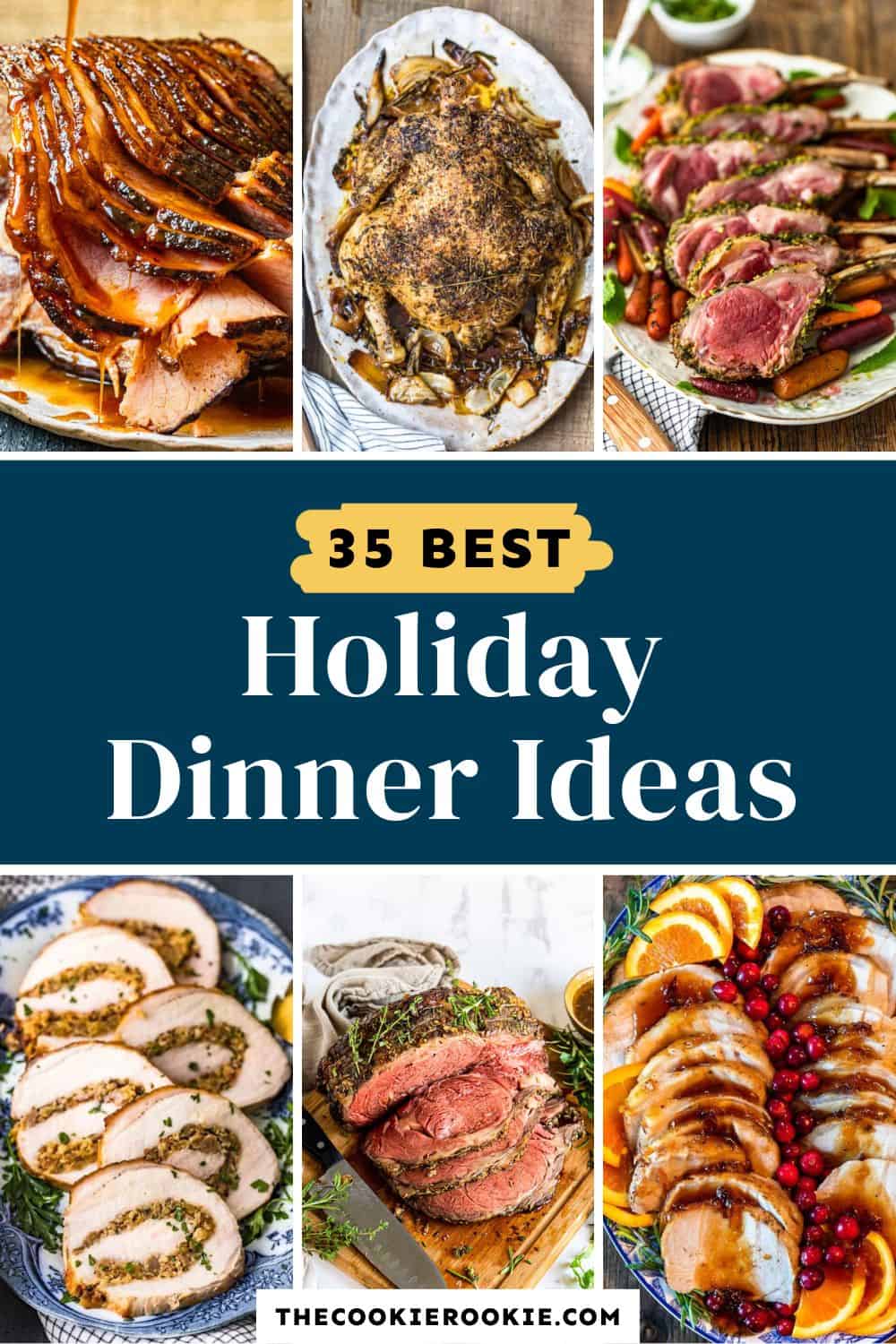 Thanksgiving Alternatives to Turkey
Thanksgiving dinner often revolves around a turkey, but it's not mandatory. There are so many alternative main dish ideas to try out that will be just as festive and just as delicious.
Whether you prefer ham or pork, beef, chicken, or something more casual, there are lots of non-traditional Thanksgiving dinner ideas. These recipes will go just as well with all of your favorite side dishes, and they're impressive too.
And if you are planning to have a smaller, more casual holiday dinner, skip the gourmet options and cook up something simple. Pot roast, meatloaf, stews, and more are all great ways to get the family around the table for Thanksgiving.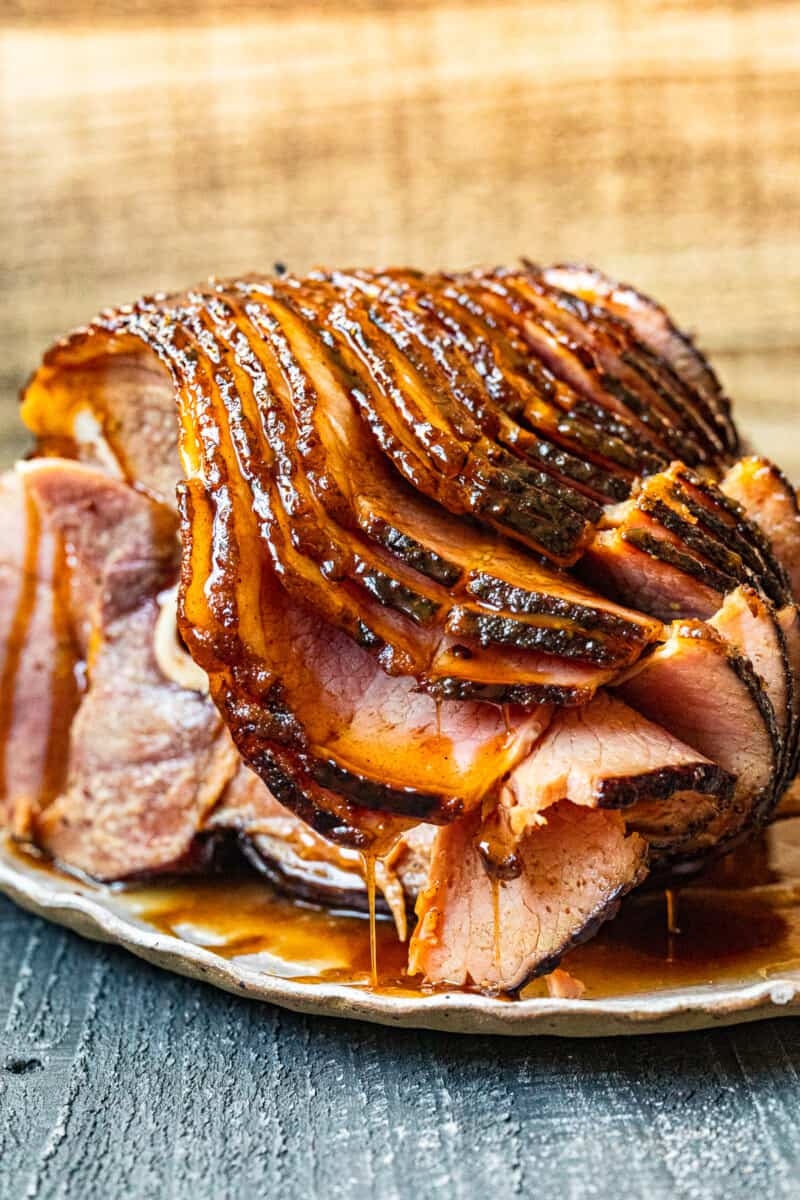 Thanksgiving Ham Recipes
When looking for Thanksgiving alternatives to turkey, a ham is the next best thing to serve! This main dish is perfect for holidays, and there are so many delicious ways to dress it up with flavor.
Honey Baked Ham: You can't go wrong with a classic Honey Baked Ham for Thanksgiving. Make this perfectly sweet copycat recipe at home!
Air Fryer Ham with Garlic Butter: Make your holiday ham in an Air Fryer for the easiest dish of the day! The garlic butter adds the most rich and savory flavor.
Honey Mustard Maple Glazed Ham: A classic spiral ham is rubbed with brown sugar and covered in a sweet and tangy sauce, then baked in the oven. So tasty!
Orange Honey Glazed Ham: You only need 4 ingredients to make this dish. A combination of brown sugar, honey, and sweet orange marmalade make the most amazing glaze!
Pecan Bourbon Glazed Ham: The beautifully-sweet glaze for this ham combines brown sugar, maple syrup, and bourbon, plus chopped pecans for a delicious crunch.
Air Fryer Cranberry Glazed Ham: Cranberry sauce is a must on Thanksgiving, and it makes a sweet and flavorful glaze for your ham.
Brown Sugar Pineapple Ham: Pineapple and a delicious brown sugar glaze make the freshest, fruitiest, and juiciest pork recipe.
Marmalade Glazed Ham: This ham is so easy to make, and comes out of the oven perfectly juicy and flavorful!
Apple Ginger Glazed Ham: Apple is the best fall flavor, and it complements pork so well. An apple ginger glaze, and baked apples on the side, makes for one delicious ham.
Instant Pot Honey Baked Ham: If you want a classic Thanksgiving ham, in the easiest way possible, this Instant Pot recipe is for you. It tastes amazing, and it cooks so fast!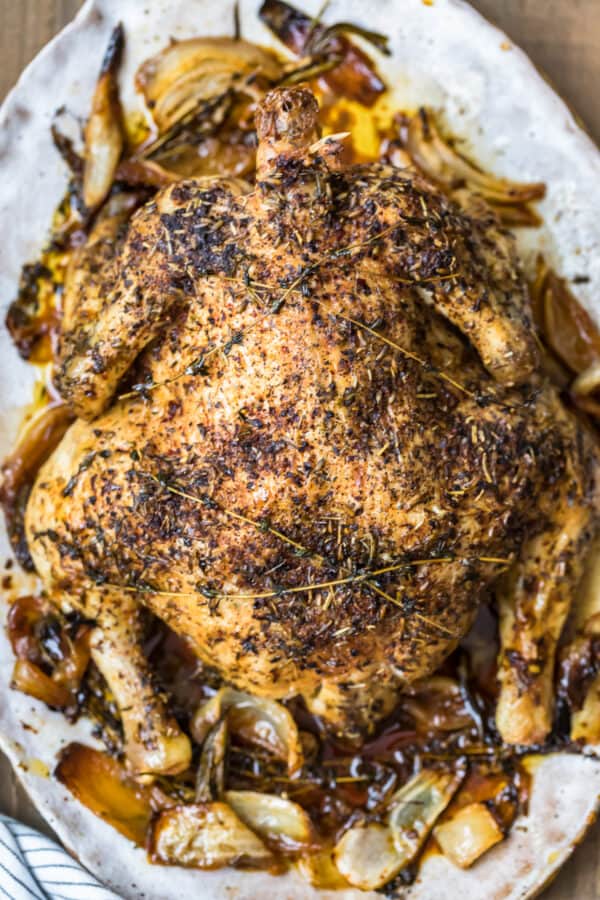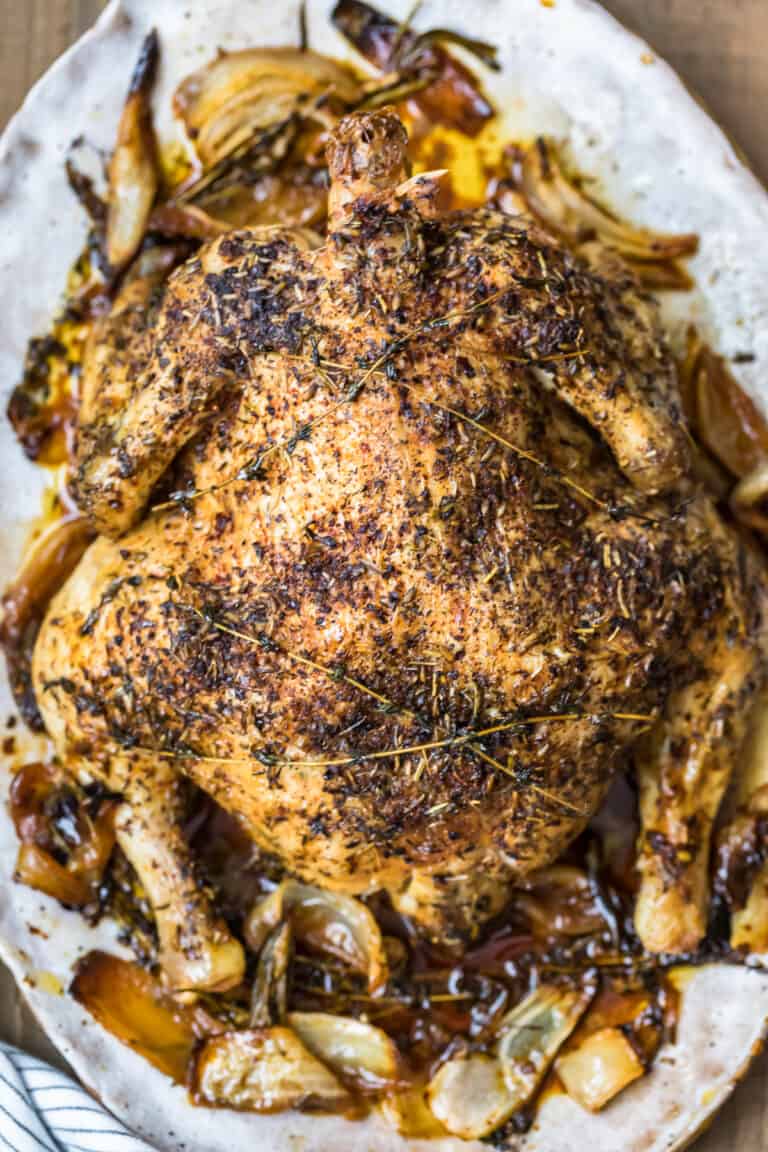 Chicken for Thanksgiving Dinner
Everyone loves chicken! This poultry is a good alternative to turkey, especially if you're serving a smaller crowd. Make a whole chicken that impresses, or keep it simple with chicken breast and other cozy chicken recipes.
Whole Roast Chicken with Herbs de Provence: Minimal prep is required for this perfectly-seasoned chicken. Herbs de Provence, onions, garlic, lemon, rosemary, and more create the most amazing flavor!
Chicken Cordon Bleu: This classic dish is a great alternative to serve on holidays. It's simple but still special, and makes a nice entree for a small gathering.
Chicken Pot Pie: This will be the simplest AND most comforting Thanksgiving meal you've ever had. Flaky crust filled with creamy chicken and veggies, for a dinner that only requires one dish!
Honey Mustard Roast Chicken: This whole roast chicken is slathered with a sauce made from honey, mustard, butter, lemon juice, and garlic for a sweet and tangy taste!
Lemon Garlic Spatchcock Chicken: Savory garlic and bright lemon combine to make a delectable flavor for this roasted chicken. The skin gets perfectly crispy, and it's a great size for a family.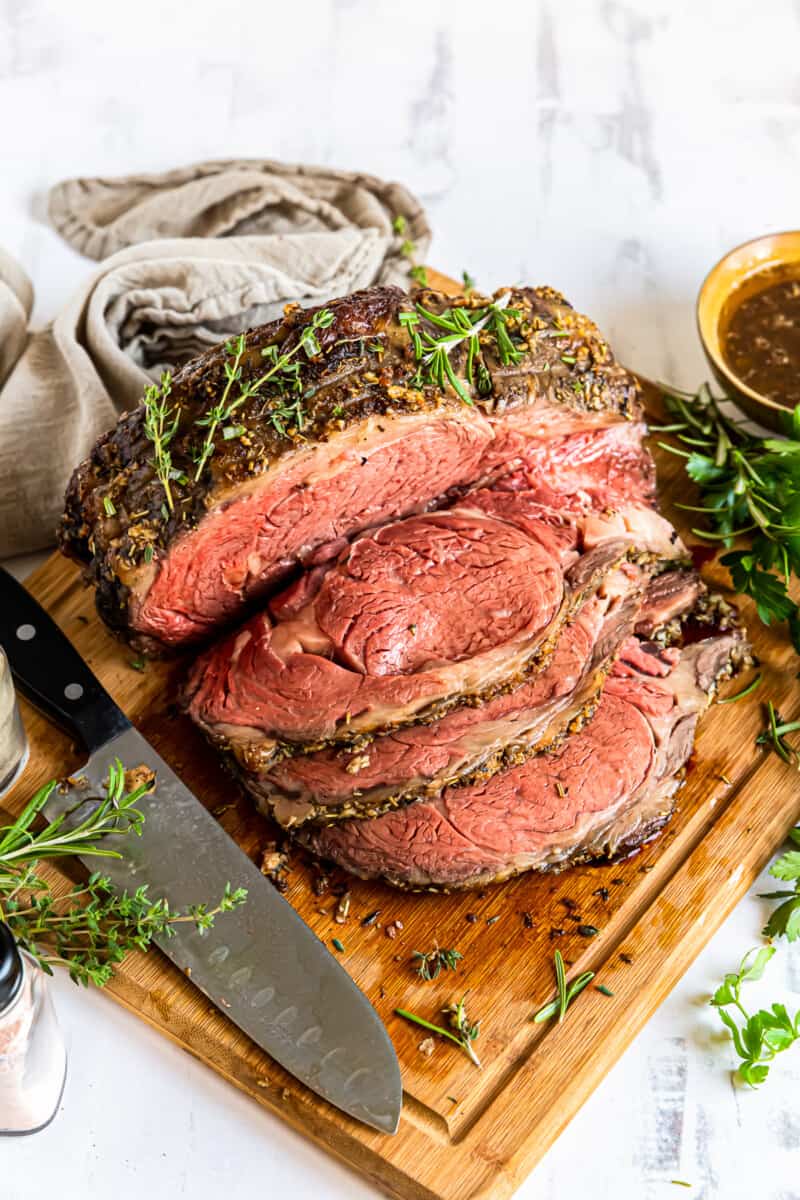 Holiday Beef Dinner Ideas
If you want something cozy and comforting for Thanksgiving dinner besides turkey, beef is a great option. It's hearty, tender, and just perfect for holidays.
Beef Tenderloin with Mushroom Sauce: Juicy beef tenderloin is served with a creamy red wine mushroom sauce and savory panko gremolata. All you need is a salad or some simple sides to finish the meal!
Dutch Oven Beef Stew: A savory beef stew cooked in red wine makes for a beautiful, filling, and relatively simple holiday dinner. This is great for a more casual meal with just a couple of dishes.
Crockpot Beef Tenderloin: Make this beautiful beef tenderloin with a classic bearnaise sauce, all in your slow cooker. It's the easiest way to make Thanksgiving dinner!
Red Wine Pot Roast: A traditional pot roast will please everyone at the table! Tender beef and veggies with a delicious gravy is hearty, filling, and makes a meal all on its own.
Garlic Butter Prime Rib: A garlic and herb butter is slathered over prime rib for a super juicy, tender, and melt-in-your-mouth main dish.
Prime Rib Roast: This dish is easy to prep, only needs a few ingredients for seasoning, and comes out perfectly tender. It's a classic roast that works well for any holiday!
Beef Tenderloin Roast: The most delectable beef tenderloin you'll ever eat! It will impress any holiday guests, or make for a special meal with just the family.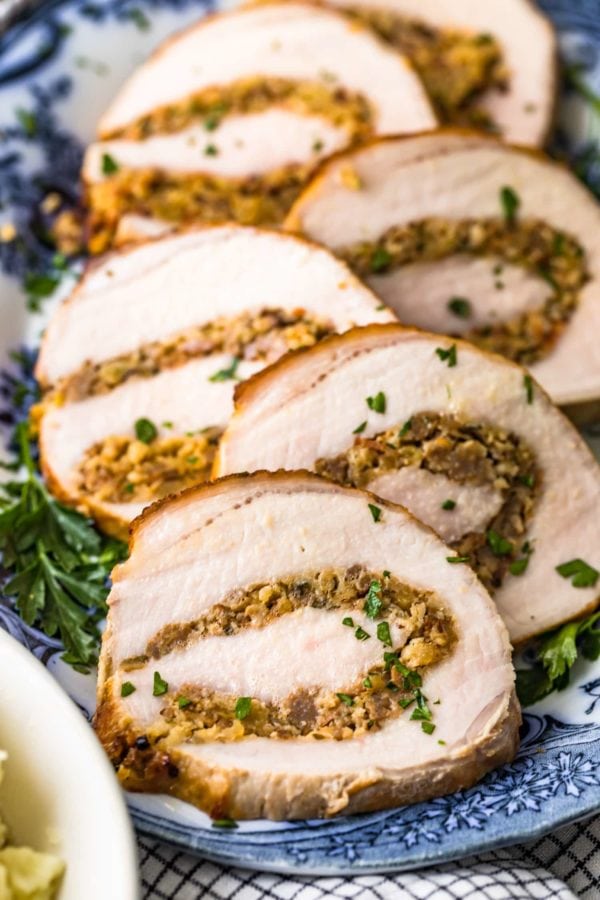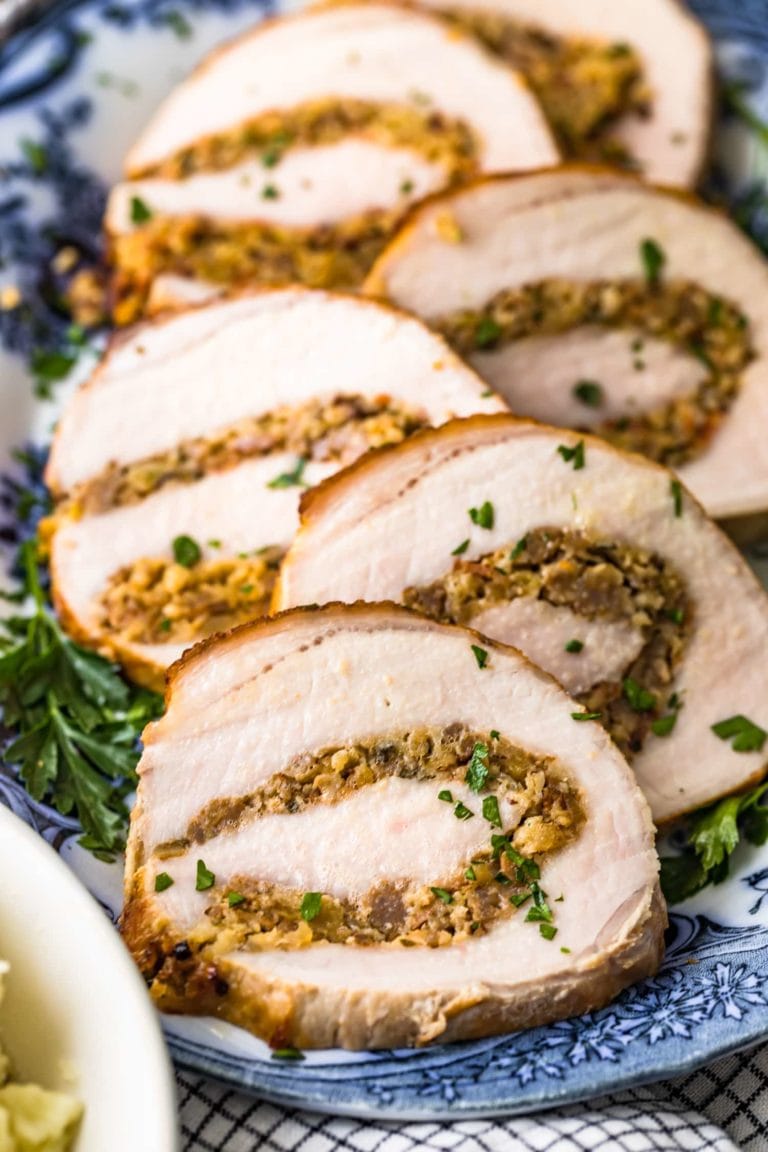 Pork Recipes for Holidays
Pork is another great Thanksgiving alternative, because it's juicy and flavorful. So many beautiful holiday dinner ideas to choose from!
Pork Crown Roast: A crown roast is sure to impress all of your Thanksgiving dinner guests! The whiskey glaze adds so much flavor, and it feeds a good-sized crowd for a holiday feast.
Honey Baked Pork Tenderloin: A honey glaze bakes and carmaelizes into the tender pork while cooking in the oven, making a delicious entree for any feast.
Pork Roulade: This pork roast is stuffed with a savory sausage stuffing for a turkey alternative that still screams Thanksgiving! It's beautiful, herb-y, and flavorful.
Pork Tenderloin with Honey and Herbs: The honey herb rub creates a sweet yet savory taste for a simple main dish that goes with all your favorite sides.
Stuffed Pork Loin: Pork loin is stuffed and rolled up with rosemary, garlic, and breadcrumbs, then roasted to perfection for an herb-y, savory dish.
Sweet Tea Pork Tenderloin: Start with a sweet tea brine, add a flavorful dry rub, then finish off with a honey bourbon sauce and cheesy pimento grits.
Orange Cranberry Pork Loin Roast: The fruity, citrus-y orange cranberry sauce adds a delicious holiday flavor to this roasted pork loin. So easy to make and so delicious!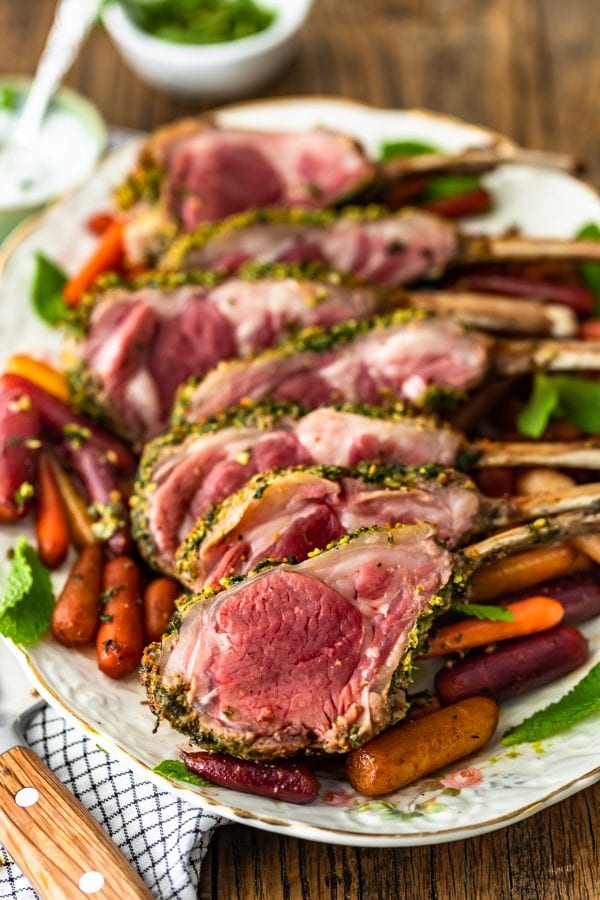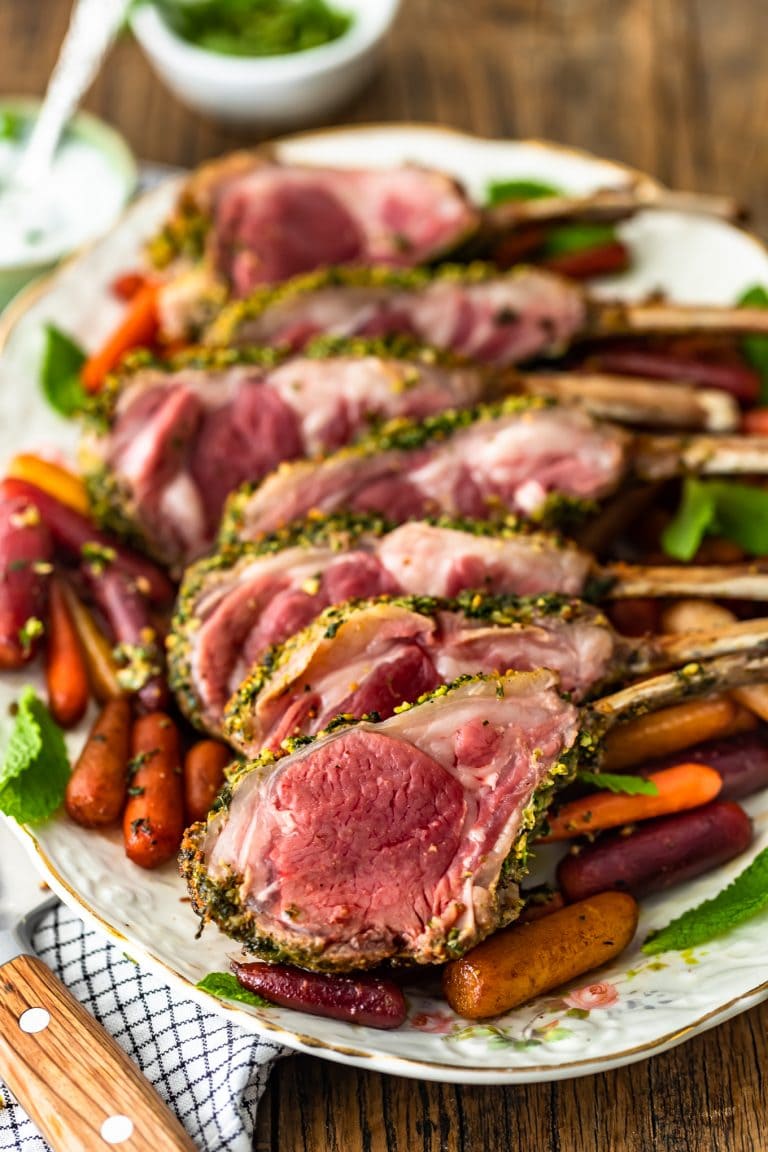 More Thanksgiving Dinner Alternatives
If you really want to skip over the traditional options this year, there are still plenty of easy and tasty recipes to make for Thanksgiving dinner. These are a little more casual, require less time in the kitchen, but are still special enough for a nice holiday meal with the family.
Herb Crusted Rack of Lamb: This gorgeous rack of lamb will wow guests at the table! 
Apple Butter Pork Chops: Cook up some pork chops in a skillet with apple butter and apple slices for a festive fall dinner idea. It's simple, casual, but still beautifully delicious.
Sweet Potato Chili: Sweet potatoes are a fall favorite, and they taste amazing in a big pot of chili. This is the best cozy, easy dinner you could possibly make for Thanksgiving.
Crockpot Corned Beef and Cabbage: Savory corned beef with cabbage, carrots, and potatoes cook up deliciously in a slow cooker for a simple all-in-one meal.
Air Fryer Meatloaf: Meatloaf is comforting, flavorful, and something the whole family will love. So if you want something pretty simple for Thanksgiving, this is a great option!
Beef Pot Pie: Cubes of tender beef and veggies are cooked in a red wine sauce and topped with a flaky pie crust for the most comforting meal.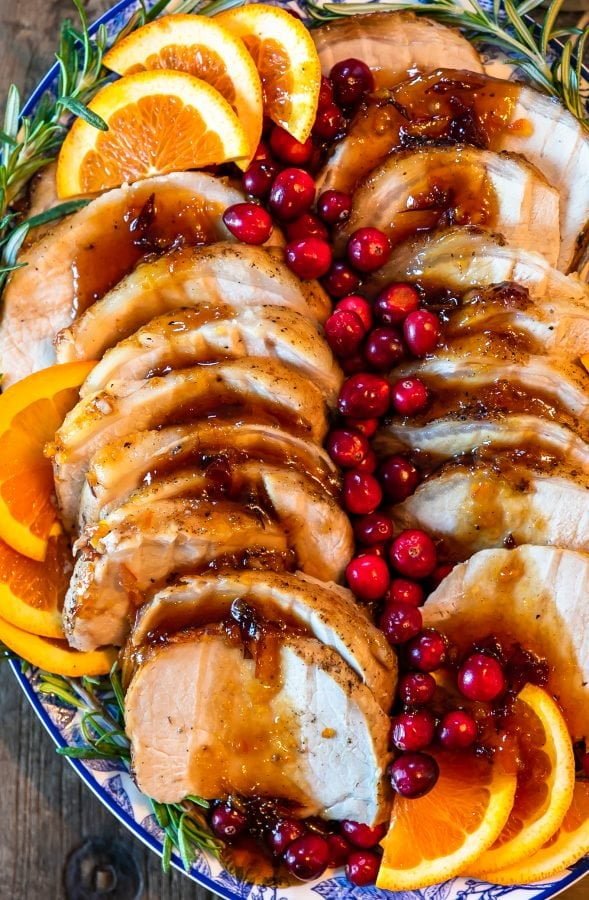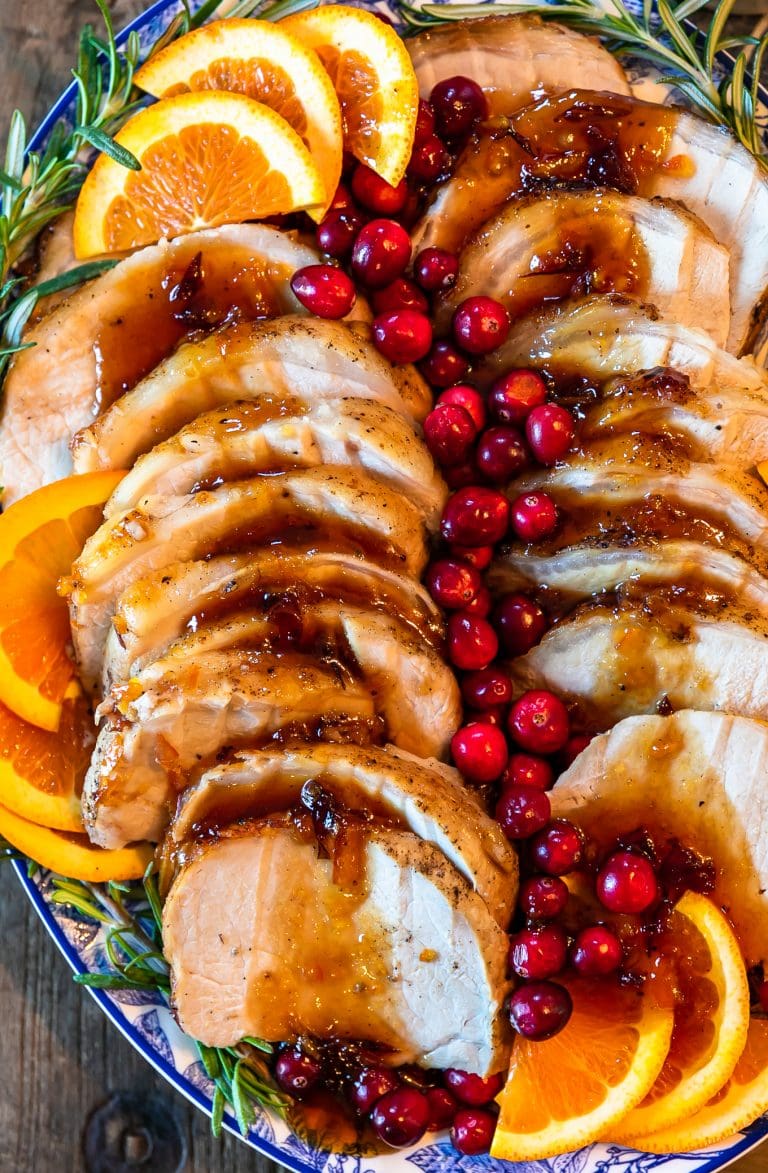 All of these recipes make great alternatives to turkey for your Thanksgiving dinner. No one will be disappointed with these delicious main dishes at the center of the table! And of course all of these dishes are perfect for Christmas too, so you can start planning early.
Thanksgiving Dinner Recipes
Once you've got your main dish sorted out (turkey optional), plan the rest of your Thanksgiving menu with these ideas for side dishes, desserts, pies, and more.
Recipe Ideas